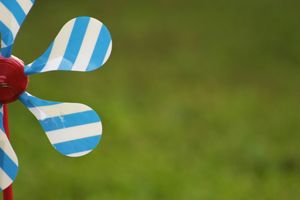 We love what we do. The passion we have for our work enables us to take ownership of our clients' projects. We constantly strive to deliver the highest-quality products possible.
There is no greater satisfaction than delivering a finished product that helps a client reach their goals and objectives. To learn more about our approach to customer service, follow the provided links for more information.
Our Mission And Promise To You
Miller Sherwood Printing Company believes that customer service is foremost in the business to business relationships we share with our clients. We are ready to use our full resources for these relationships. We exist because our clients trust us with their printed communication; this is a responsibility we take seriously.
Guiding Principles
In 1920, Will and Avery Miller opened Miller Printing as a commercial letterpress shop in the Los Angeles metro area....
In February 2009 Laura Cummings joined Miller Sherwood Printing; Laura has run a number of commercial and digital printing companies over the years including Spectrum Digital. Laura graduated from California State Polytechnic University, San Luis Obispo with a Bachelor in Commercial Printing: she will greatly improve our digital and commercial printing departments. We also added two Mac Pros, a Canon CLC 4000 digital color press, a Canon IPF 9000 Ink Jet Printer for printing high quality posters up to 60" wide, Scott Tabbing Press and Laminator for producing custom tabs for binders, a hot and cold laminator, a ten bay CD/DVD burner and other bindery equipment to more fully service our commercial and digital departments which will better service our most important assets, our clients.
April 2009 we replaced the Canon CLC 4000 with the Canon imagePress 6000C, in order to provide the best Digital Color solutions for our clients. As for the future, we intended on adding more environmentally friendly equipment as we replace older equipment. Metal Computer-to-plate (CTP) device with digital proofer and more productive digital equipment are a priority or whatever equipment, products and services will best serve our clients needs. Over the years we have become a full service commercial and digital printing company.