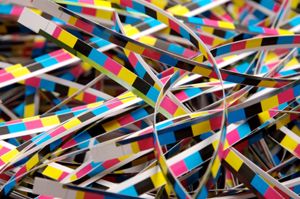 When it comes to business, corporate or commercial communication services, Miller Sherwood Printing in Burbank has got it covered. We can provide virtually any product or service imaginable to communicate with your clients, employees, stockholders, or vendors.
Naturally, we can produce letterhead, business cards, envelopes, and other corporate identity pieces, including forms, newsletters, product sheets, instruction sets and manuals. We can produce them in one, two and three colors and when your corporate identity piece needs to stand out above the rest, we can produce it in two color or four color process. But if you need more pizzazz we can add a fifth color like a corporate PMS (pantone matching system) or a metallic ink.
To learn more about the many products and services we offer please select your choice from the items listed below.
Products can be printed from 1 to 5 colors
BookletsBooklets are used for everything from directories to programs. We can produce booklets of virtually any size or design from conception to finished piece.
Services